DOUBLE XP WEEKEND POSTER BY SAMUEL CANAY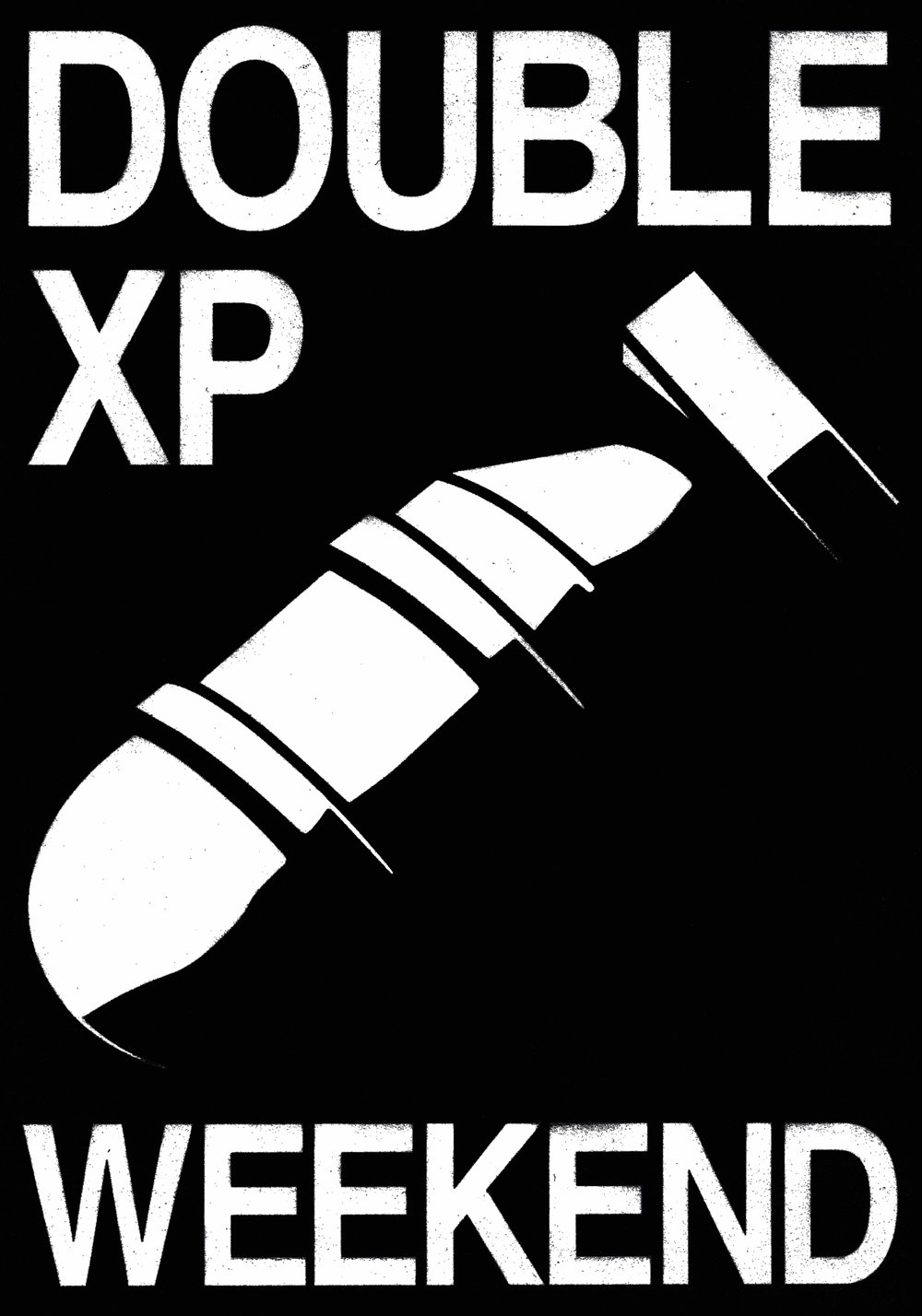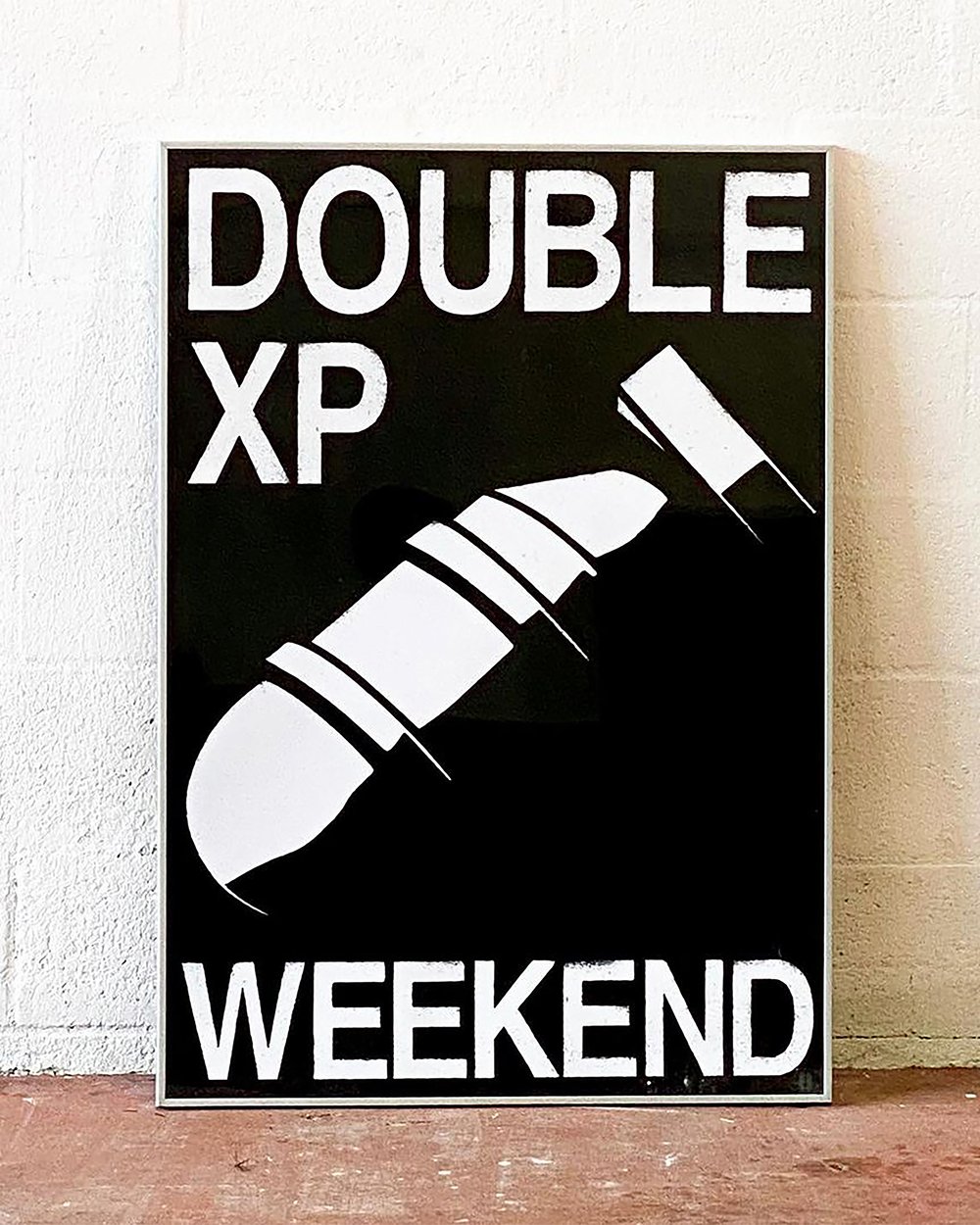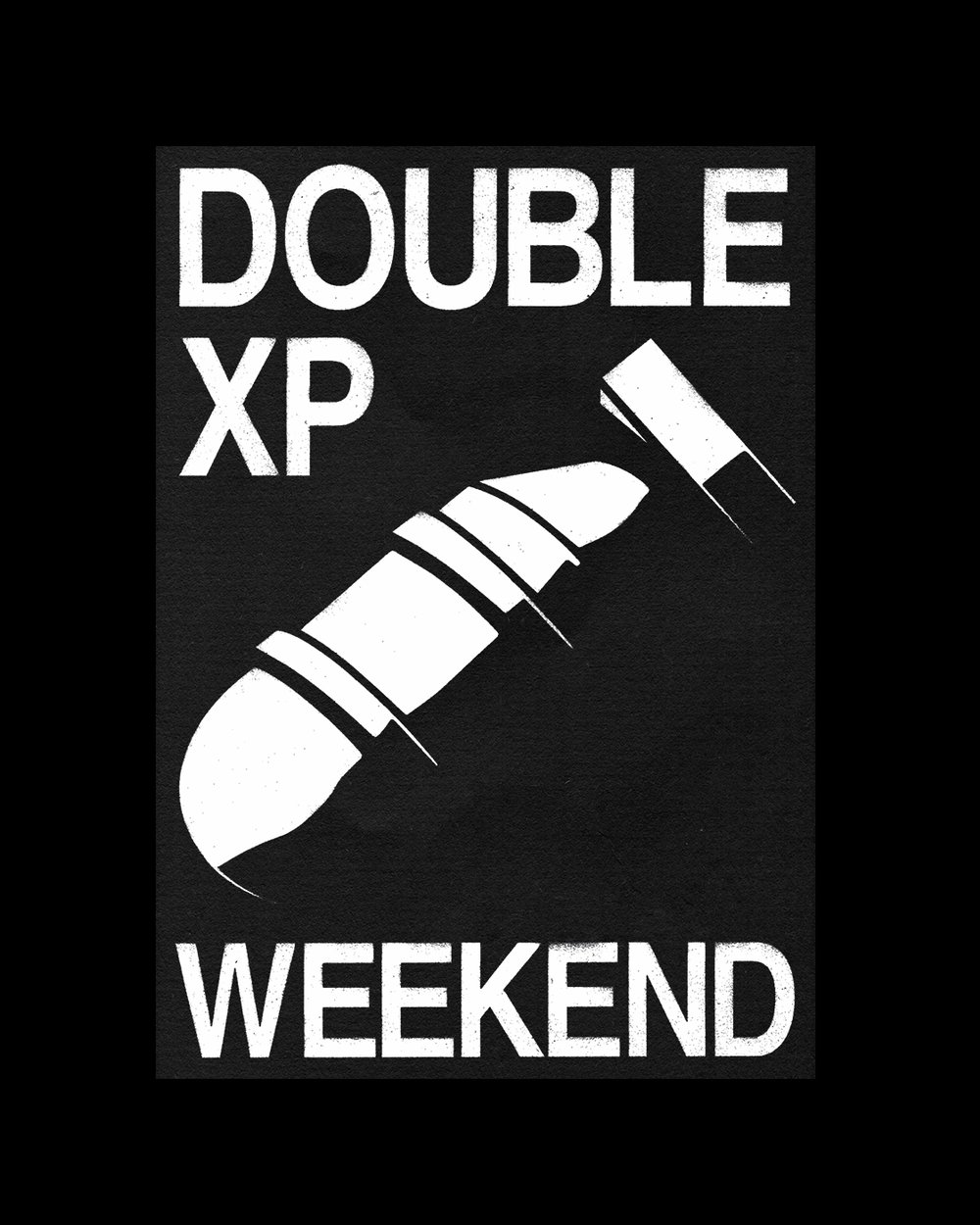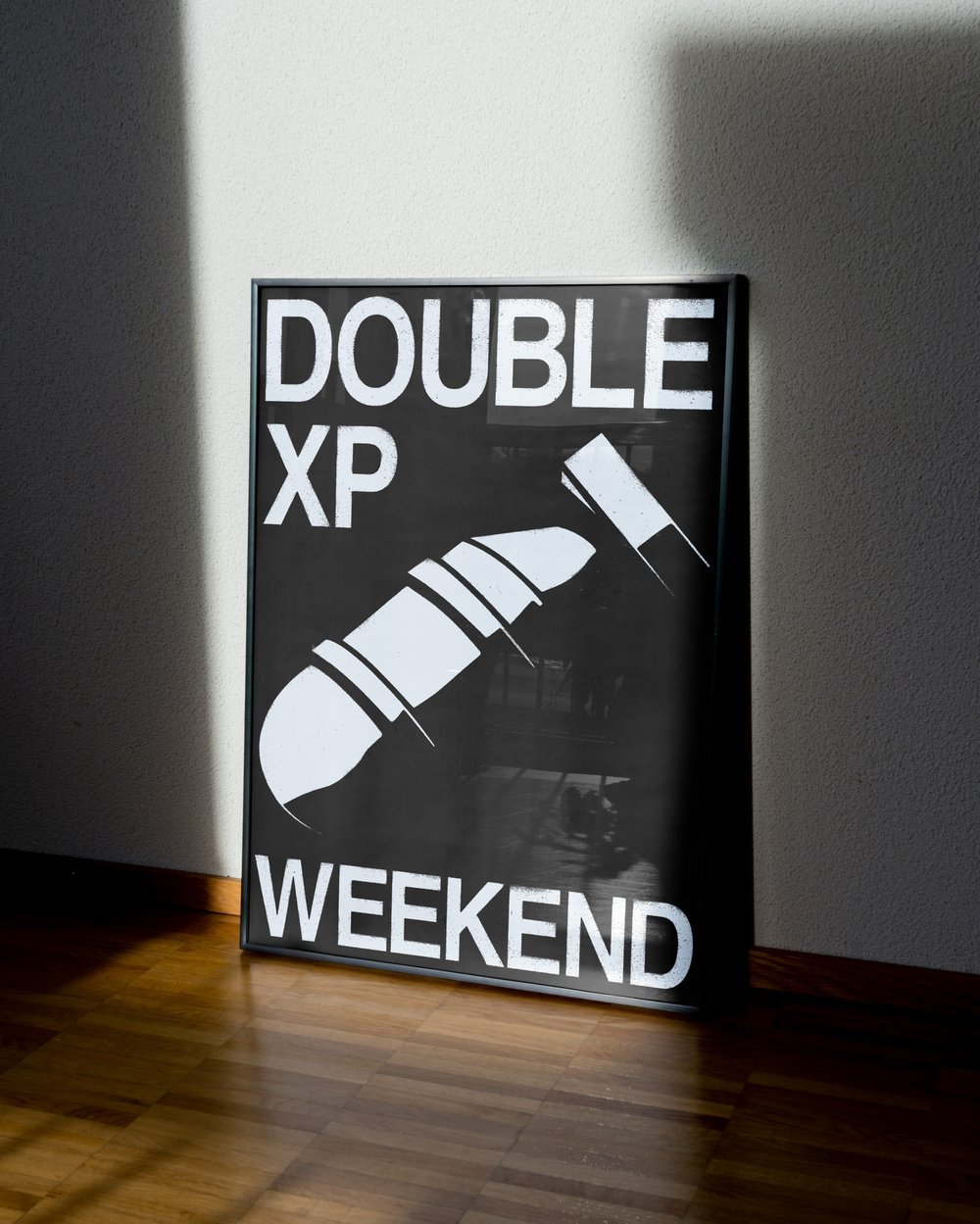 As a teenager, I enjoyed spending my weekends playing video games with my friends. This poster reminds me to relive the joy of Saturdays and Sundays, just as Lil Samu did when double experience was active.
50x70CM
Matte 170 gr paper
FSC MIX 70%
About Samuel Canay
Samu is a creative from A Coruña, Spain.  During these years he has been in charge of Art Direction, visual research, and graphic design in projects all around the world. Currently working at Brutto Studio, Marco Oggian and 6IXT4OUR.
During his studies at EASD Pablo Picasso, he founded "We Are Sarto", an artistic collective that seeks to promote the artistic and design scene of Galicia. From events, online content, exhibitions, live music… In a context of creation associated with commercial ties, SARTO emerges as an ecosystem of creation with no pretext other than the exaltation of creative freedom. Giving shape to a collaborative cultural movement.
With a great interest in electronic music from an early age, Samuel has had a musical background that pushed him to start mixing music. Generating interactions between different disciplines, from design, music, or fashion.
*All items are shipped in protective packaging, and all duty of care is taken to ensure it gets to you intact and unmarked.